I recently took a day trip to Ssezibwa Falls in Mukono district, just 32km out of Kampala City. It was the perfect way to spend a sunny Saturday afternoon. I travelled with a group of people, most of whom I was meeting for the very first time. That alone made the trip even more exciting for me as I did not know what to expect. I'm a sucker for waterfalls (as you might already know) and so a day trip, not far away from home to view Ssezibwa Falls, was a no-brainer for me.
A trip to Ssezibwa Falls is extremely worthwhile. At the end of the day, as the sun set and I looked at the faces around me, everyone seemed to wear a bright smile and have a sparkle in their eyes. Below are my personal top three reasons as to why I think you should make the trip.
The scenery is amazing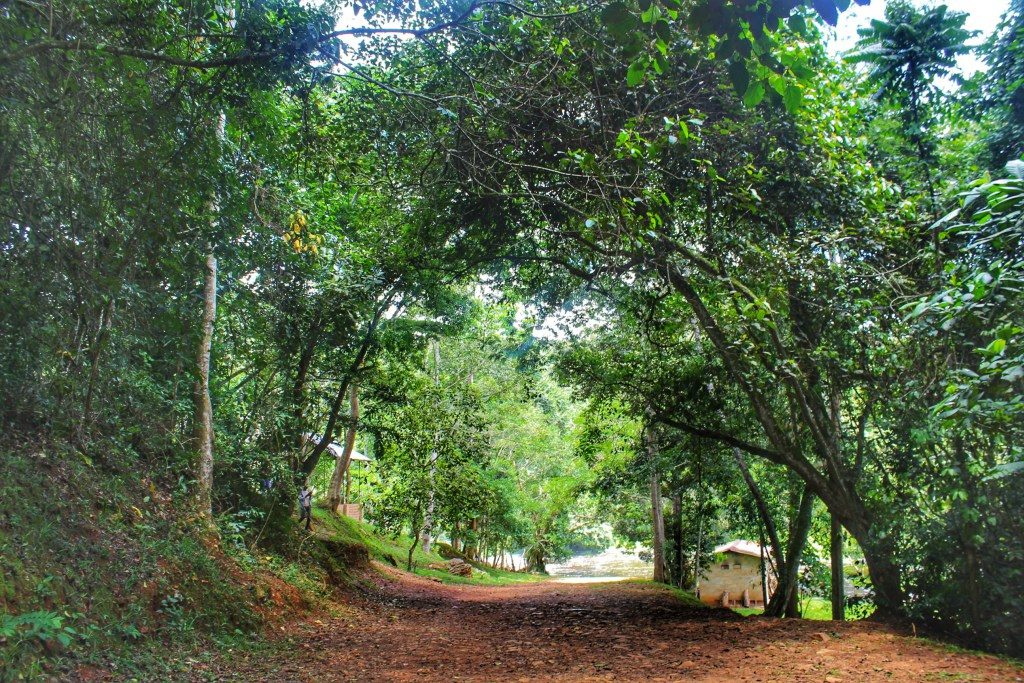 The first thing you will notice when you arrive is the canopy of trees, the mass expanse of greenery and the gushing sound of Ssezibwa Falls. As you move closer to the sound, you'll cross a wide bridge that provides the perfect viewpoint. You'll be tempted to stretch out your hands and close your eyes as soft drizzles from the waterfall dew your face and body. Do it, because it feels amazing. It's the perfect cool off point, with the perfect view.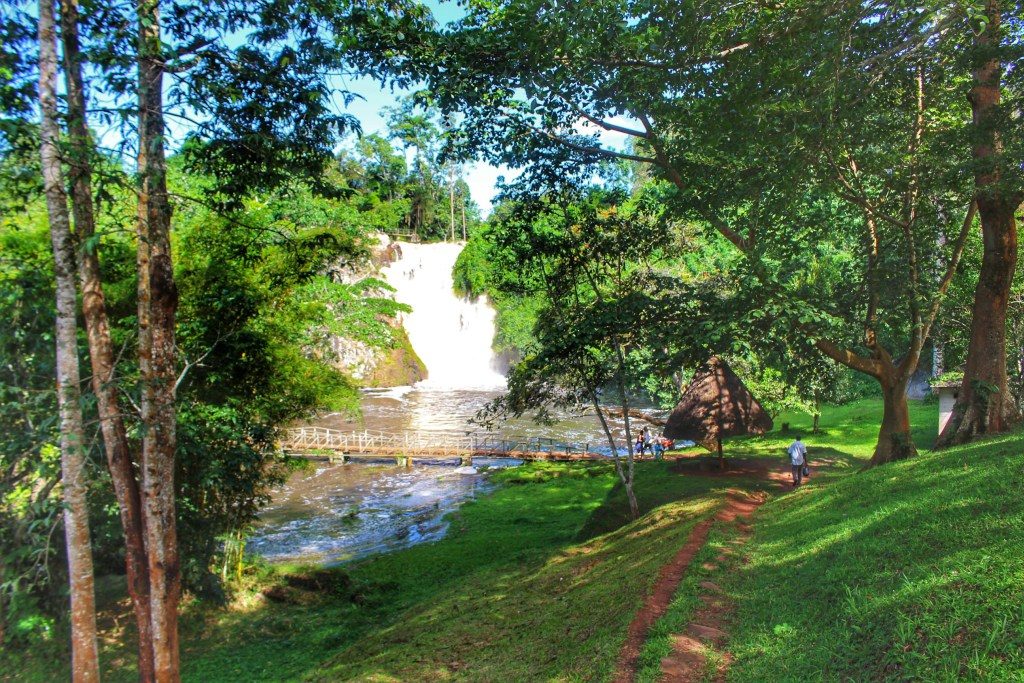 Aside from Ssezibwa Falls, the scenery consists of vast rocks and forest. I had so much fun hiking through the rocks and the forest and taking pictures of the different landscapes. Carry hiking shoes and you just might get a good work out in too
It's the perfect place for a picnic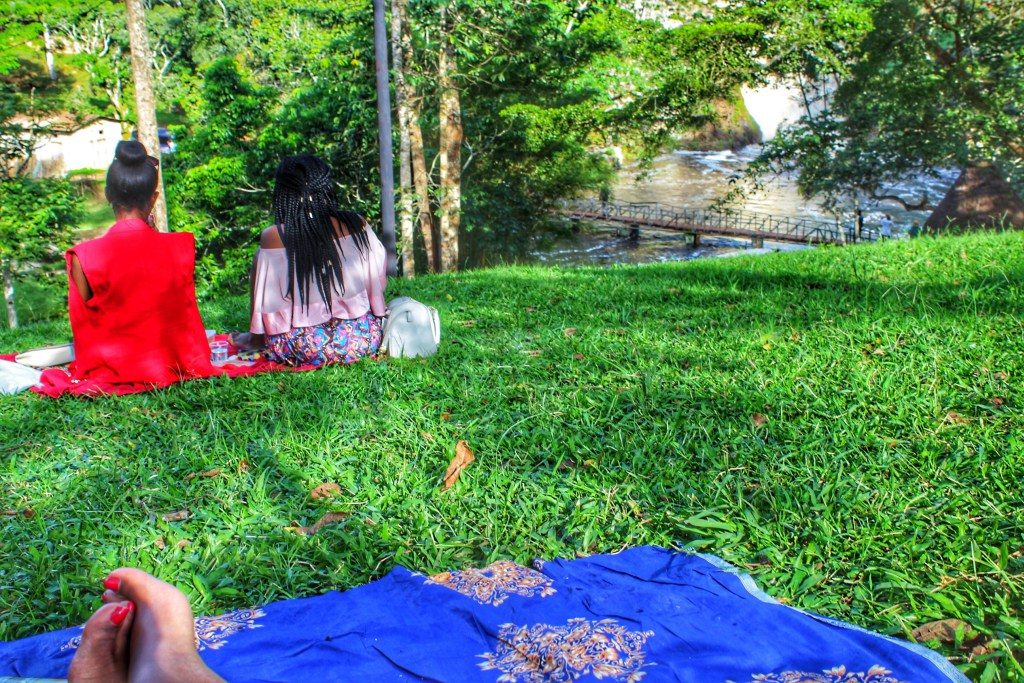 Once I'd had my fill touring and hiking the Ssezibwa Falls grounds, I took advantage of the cool shade provided by the trees and sat down to a picnic with the rest of the group. We stretched out, relaxed and played a couple games of cards while we chatted over lunch. Make sure you pack your own food and drinks as the one downside about this place is despite its beauty, there appears to be no management. No restaurant exists and I failed to locate any washrooms. Arrive prepared (picnic mats, games, food and drink) and you'll have a good time nonetheless.
It's great for fun activities like games and in my case, photography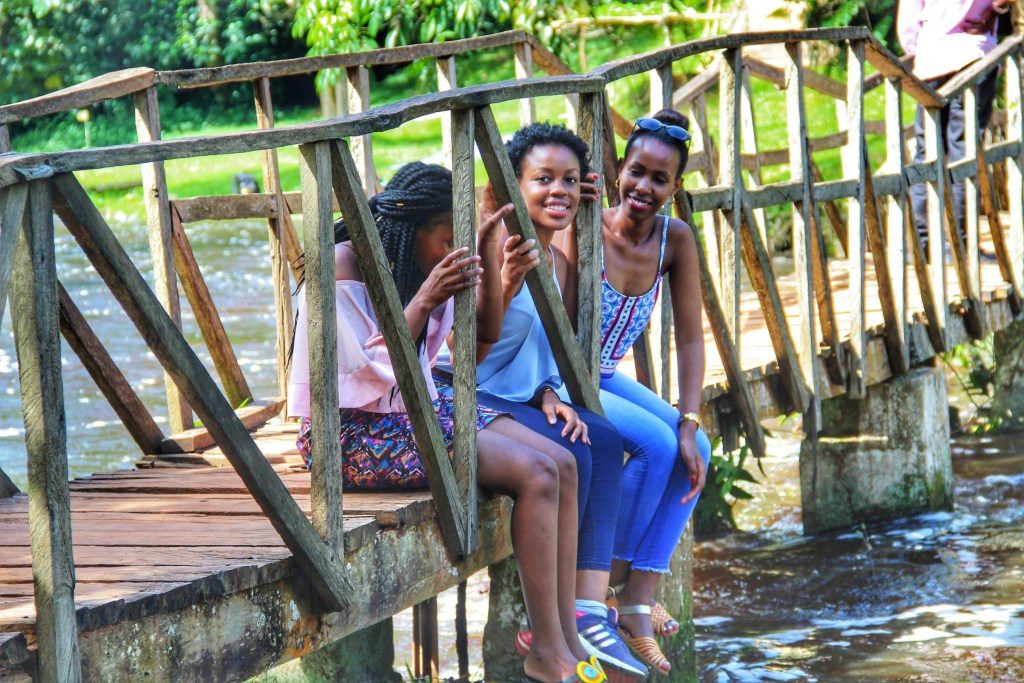 One of the best parts about this trip for me was the fact that I got to have lots of fun with my camera. It just so happened that the group I travelled with had a few photography enthusiasts that were so much fun to hung around and learn a thing or two from. Being a professional photography newbie, it was the ideal combination of fun and learning all in one. I enjoyed testing different (borrowed) lenses and cameras and with the people and scenery, I was never short of a subject to shoot.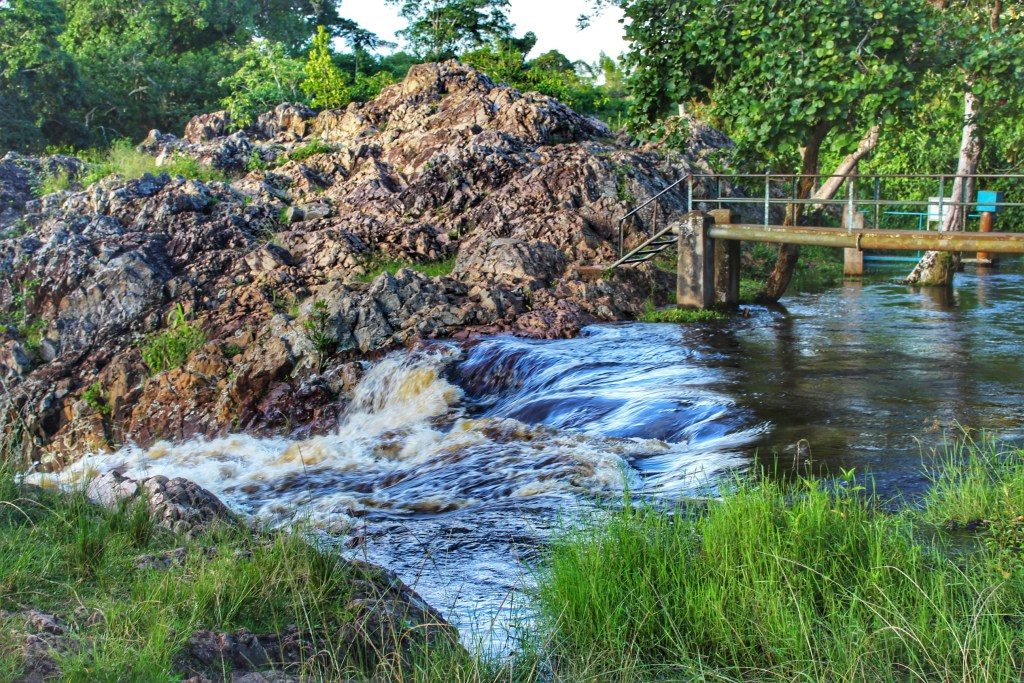 Because the grounds are so big, Ssezibwa Falls is excellent for several other sports. I spotted a few cyclists and some members from our group challenged themselves to a game of kwepena.
Catch more from Fay Kakai on her blog: www.khukyenda.com
Tweet