The Uganda Wildlife Authorities has introduced mountain bike-riding in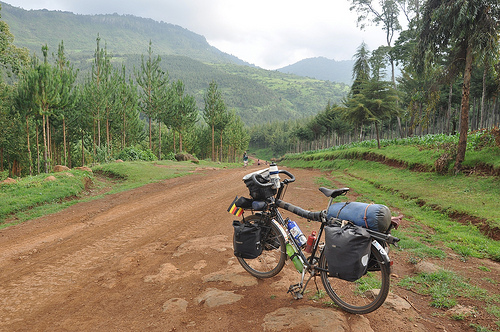 Mt. Elgon National Park as a new tourist activity.
The assistant warden at the national park, Mr Stephen Nyadru, while speaking at the launch on Friday, said the move is aimed at attracting more tourists. He said activities will include traversing of rocks, washouts, and steep declines, on dirt trails, logging roads, and gravel roads that wind along lazy streams through forested valleys or trails that climb up steep mountainsides; and other unpaved environments.
"This is the first time we are introducing this form of tourism. We feel that after climbing the mountain, usually tourists remain dull during descending so this will be able to give them another exercise down the hills as a modern form of tourism in Uganda," said Mr Nyadru.
He said the specific advantages of mountain bike-riding combines pleasure of being in the mountains with the health advantages of altitude and gradients, significant level of physical exercise and the possibility to cover longer distances.
The tourism official said the new activity complements other old tourists attractions.
They include scenic peaks, gorges, hot-springs, magnificent waterfalls, caves, and flora & fauna.
Others are the talking tree along in Kapkwai, and the caldera and crater lakes/pools. The Mt. Elgon area conservation manager, Mr Adonia Bintorwa, said on the first day of launching, the park earned Shs12 million from Ireland bikers – Concern Worldwide – who were on a tri-adventure of Mt Elgon.
Mr James Mcmanas, the expedition leader of about 17 bikers from Concern worldwide Ireland, said mountain bike or mountain bicycle (abbreviated MTB) created for off-road cycling, makes Mt Elgon now a place to go for all bikers.
Source: Daily Monitor
Tweet