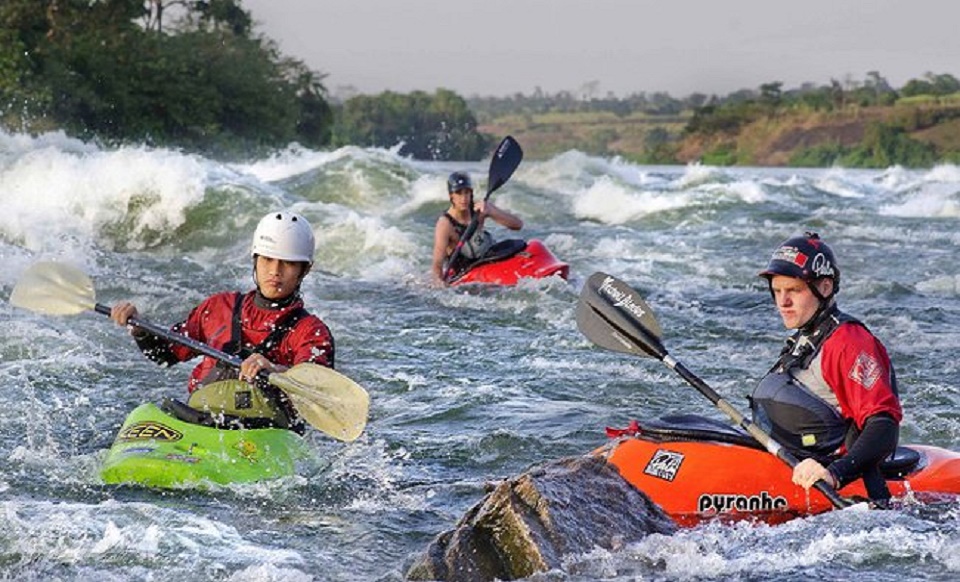 Many of us may have seen kayaking, either on a river trip, or on the television – its looks exciting, a big rapid, a colorful kayaker weaving a path through the waves and all the randomness of white water. You may have wondered, if you could be that person in the kayak, if you could look as graceful and have that much fun, being so much closer to the water than being on a raft.
Uganda offers some of the world's most stunning settings for kayaking.  River Nile the longest river in the world offers the most stunning given its dynamic nature. Uganda's adventure tourism sector has boomed in recent decades and was named number 1 destination in the world by planet world, and the country's many outdoor outfits now offer a plethora of kayaking tours
Kayaking is an adventure sport taking you on an off beaten path, except that in kayaking, your adventure is on the sea/river. This sport provides the best opportunity for sports lovers to come up close with nature. Paddling through amazing seaweeds, exploring offshore islands, and travelling through canopied waterways makes kayaking a truly an exciting adventure sport.
The White Nile has up to seven times the volume of the Zambezi. It thunders between heavily forested islands and then leaps wildly into a series of spectacular drops. The roar of the rapids drifts upstream with the gentle breeze and along the warm pools in the equatorial sunshine, This make River Nile the best place for kayaking.
There are companies offer kayaking tours on the Nile, some with much more experience than others. Kayakers are advised to select only the most reputable of tour outfits and might be required to have ample experience before attempting.
Some of the companies offering Kayaking;
White Nile Kayaking
P.O Box 1824, Jinja Uganda
Tel : +256 (0) 787508236, +256 (0) 782836257
www.whitenilekayaking.com
Kayak the Nile
Explorers Campsite, Bujagali Falls, P.O Box 277, Jinja, Uganda
Tel: +256 772880322
www.kayakthenile.com
Nile River Explorers
P.O.Box 2155, Jinja Uganda
Tel: +256 (0)772 422373
www.raftafrica.com
Tweet